About Paralan
Before the development of SCSI Bus Expanders, SCSI cable length was restricted to short distances. To address this limitation, Paralan Corporation invented and manufactured the world's first fiber optic SCSI Bus Extender and SCSI converters that will provide SCSI bus extension.

As pioneers in developing and manufacturing this technology, Paralan is the most trusted name in SCSI Bus Enhancement. The company's high-quality, reliable product lines include SCSI Extenders, SCSI Converters, SCSI Switches, premium SCSI Quiet Cables, SCSI Cable Testers.

Founded in 1988, San Diego-based, Paralan designs and manufactures both off-the-shelf and custom products for industry leaders like IBM, Xerox, and Northrop Grumman. Paralan's products are embedded in computer installations worldwide, making SCSI work. and, because SCSI is our only business, Paralan will continue to lead the market in cutting edge SCSI technologies.
Latest News
CORPORATE OFFICE:
Paralan Corporation
4655 Ruffner St.
San Diego, CA 92111
858-560-7266
858-560-8929 fax

Contact a
Paralan
Application Specialist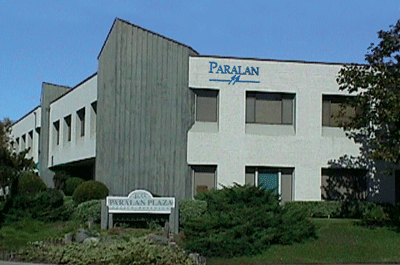 Affiliations
Adaptec
Adaptec's high performance I/O, connectivity, and network products are incorporated into the systems and products of major computer and peripheral manufacturers. www.adaptec.com
SCSI Toolbox, LLC
SCSI Toolbox is the world leader in software testing tools for peripheral design, development, manufacture, and quality inspection and maintenance environments. Since 1992 SCSI Toolbox has been committed to helping manufacturers, OEMs, resellers and system integrators bring quality-tested products to the marketplace by providing leading-edge storage testing solutions. www.scsitoolbox.com